Here we overview the social activities which are foreseen for the conference.
A visit to one of the most prestigious Port Wine Cellars is envisaged where there will be wine tastings and a dinner. A panoramic tour of the city will also be provided including a cruise in the Douro River. The conference social program will end with a visit of the famous Stock-Exchange Palace, where the conference banquet will be held. Descriptions of the main spots included in the social program are given below.
TAYLOR'S CELLARS
Port is the world's greatest fortified wine, produced in the valley of the Douro River, east of Porto in Northern Portugal. Taylor, Fladgate & Yeatman - founded in 1692 - is the last totally independent company of the original British Port houses still family owned and managed by descendants of the Yeatman and Fladgate families. Enjoy the outstanding views of the lodges or across the river to the spectacular old city centre of Porto.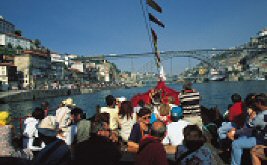 PANORAMIC TOUR OF PORTO and RIVER CRUISE
Departure from Portucalense University to the Porto City Centre, passing through Boavista Avenue (modern area of town), Castelo do Queijo – the 17th century Fortress São Francisco Xavier and following the Douro River till Ribeira Quarter, the center of "Porto World Heritage". Boarding in the Ribeira Quay, for a 50 minutes cruise in the Douro River. After the Cruise, stroll in the Ribeira Quarter till the Stock-Exchange Palace for dinner.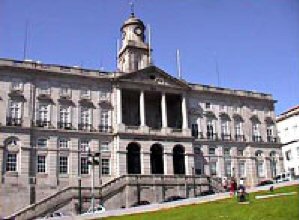 STOCK-EXCHANGE PALACE
A national monument, the Stock-Exchange Palace is the headquarters of the Porto Commercial Association. Founded in 1834, by a group of leading merchants of Porto, the Palace is one of the most notable examples of neo-classical architecture of the city. Since then, it has been the perfect venue for official receptions and political and international events. Located in the heart of the area recently classified as World Heritage by UNESCO, the Stock-Exchange Palace, member of the Historic Conference Centres of Europe, is one of the most visited monuments, notably for its renowned Arabian Hall.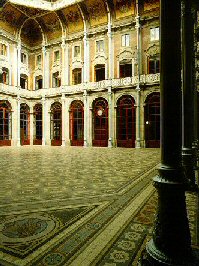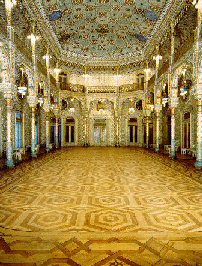 Photos and text quotations: © Tourism Department of the Porto City Council

Page Updated on 02-03-2004
Copyright © INSTICC